Fluid Dynamics
Polymer Blending Technology
Fluid Dynamics is a premier polymer blending equipment company offering liquid and dry system blending solutions. The company's high energy, non-mechanical dynaBLEND™ liquid polymer activation and blending technology is the most efficient and reliable polymer activation technology on the market today rendering mechanical blenders obsolete except for low flow applications
Fluid Dynamic's dynaJET™ Dry Polymer Preparation Systems' modular designs offer a choice of hopper configurations for handling and storing polymer, various materials of tank construction, and a broad range of control systems to meet your specific needs and desires.
Download the company's Liquid Polymer Blending System or Dry Polymer Blending System brochure, or visit www.fluid dynamics.com today for detailed product information.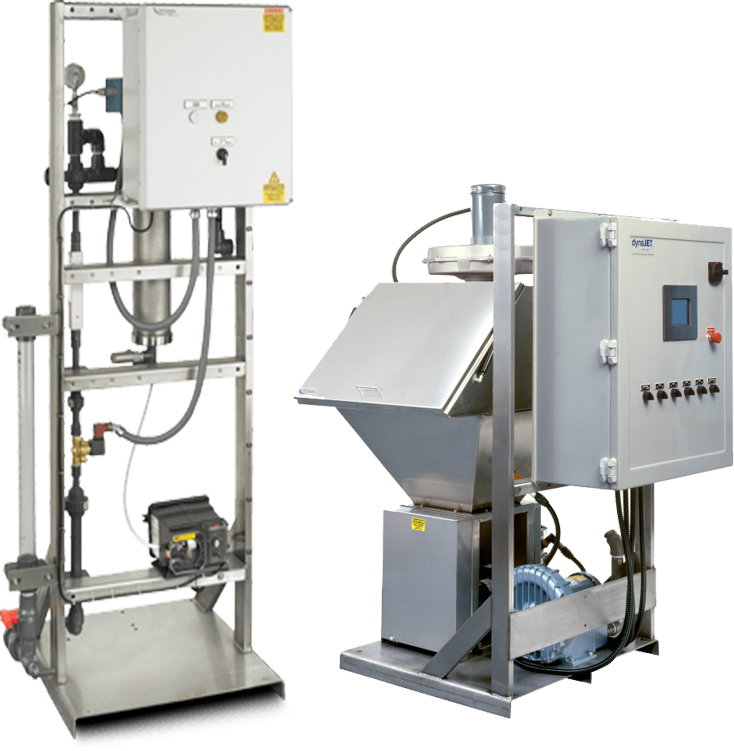 Pacific NW Pump & Process provides quality solutions for your most challenging applications. We have extensive industry knowledge, technical expertise, and superior customer relationships.
Have a question?
Submit the form below and we will respond within 24 hours. For immediate assistance, please call 360.954.5049.