Silverson
High Shear Mixers. Specializing in Powder/Liquid Mixers, Sanitary Mixers, and Disintegrators/Dissolvers
Silverson is the world leader in the design and manufacturing of high quality, high-shear industrial mixers for global processing and manufacturing industries. For more than 60 years, Silverson has set the standard for high shear mixers.
At the heart of every Silverson high-shear industrial mixer is a specially designed work head. This precision machined mixing work head offers great versatility by allowing any machine to perform a broad range of mixing operations. The swift mixing action substantially reduces process times compared with conventional agitators and mixers and can reduce mixing times up to 90 percent.
Online at www.silverson.com.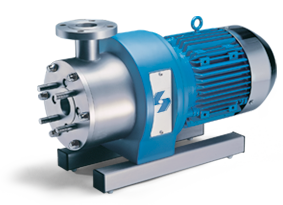 Pacific NW Pump & Process provides quality solutions for your most challenging applications. We have extensive industry knowledge, technical expertise, and superior customer relationships.
Have a question?
Submit the form below and we will respond within 24 hours. For immediate assistance, please call 360-954-5049.